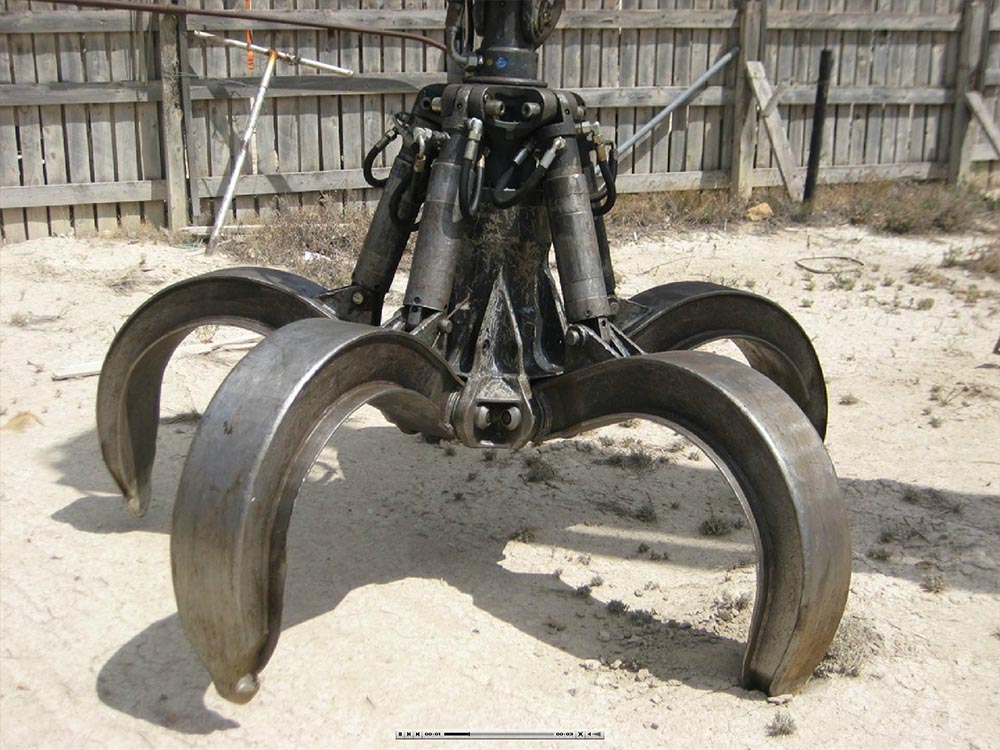 2002 Fuchs MHL360
Includes Genset & 5 tine rotating grapple.
60 foot reach.
Hydraulic pumps were replaced in 2010.
Motor was replaced with a freshly rebuilt Deutz diesel in 2011. Less than 100 hours on new engine.
Located in an active scrap yard, this machine can easily be demonstrated and checked out.
1970 Pup Trailer
Measures Approximately: 14' Length (overall length 30'). Width: 8'.
Tires have approximately 60-70% tread and the size is 11R22.5.
Brakes in fair condition.
Comes with a manual tarp.
Hydraulics work.
This trailer probably wouldn't pass a DOT inspection. It would need a little work done first. It has great potential though!
$7200
CAT 931C Trackloader w/backhoe attachment
Has 2 rebuilt cylinders (with documentation).
4 in 1 bucket
Hours: 3203.5
Serial # 028Y00629
$26500
1985 John Deere 690C Excavator with MS30 LaBounty Shear
Rebuilt motor with 5,000 hours and rebuilt radiator (with documentation)
New hydraulic pump
Heated cab and master shut off switch
$62500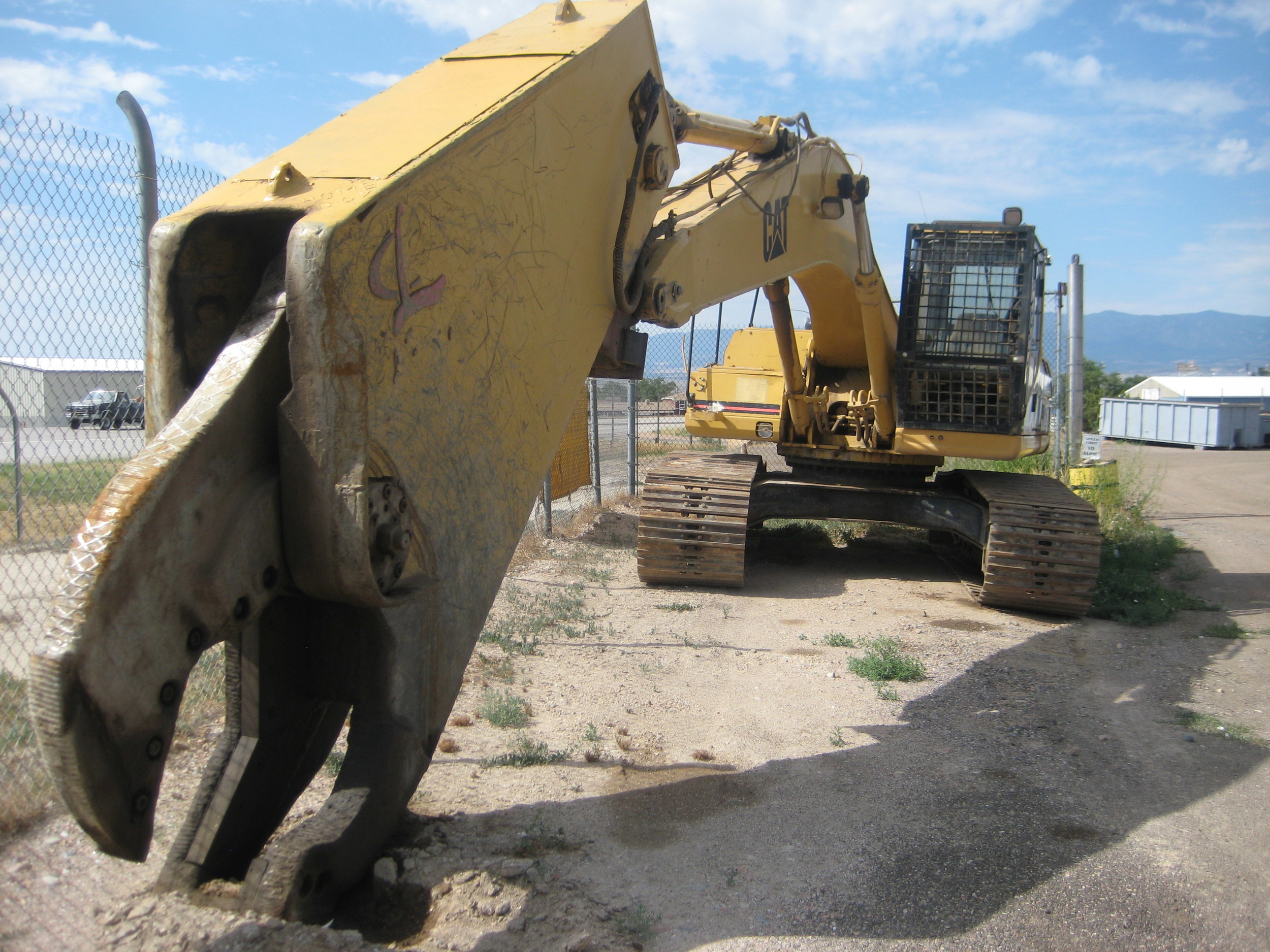 1995 Cat 325L Excavator with MS70 LaBounty Shear
340 hours on rebuilt motor (with documentation)
Enclosed cab with heater
New blades on shear
Shear opening: 34"-38" depth
Original arm and bucket that go with it available
Excavator Serial # 7LM00875
Shear Serial # 70730
$135000
Coats 9000 Truck Tire Changer
Accommodates tubes or tubeless tires with rim diameters from 15"-44"
220 Volt / Single Phase
Works!
Comes with instruction manual
$12000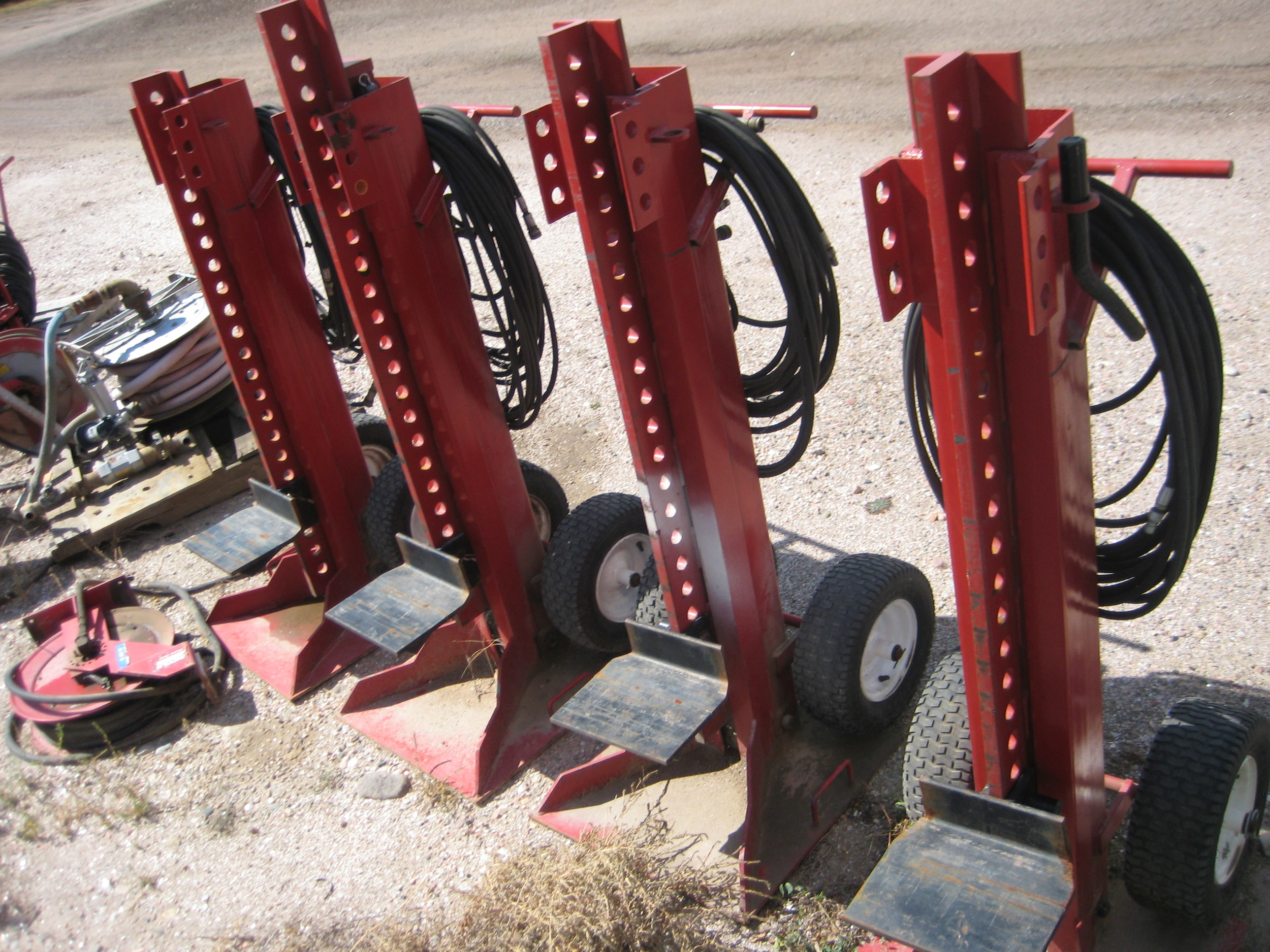 Hydraulic House Jacks
Comes with 4 jacks and 1 220 volt power unit
Each jack has the lifting capacity of up to 30,000lbs (120,000 combined capacity)
Manufacturer: Precision Truck Products
$12000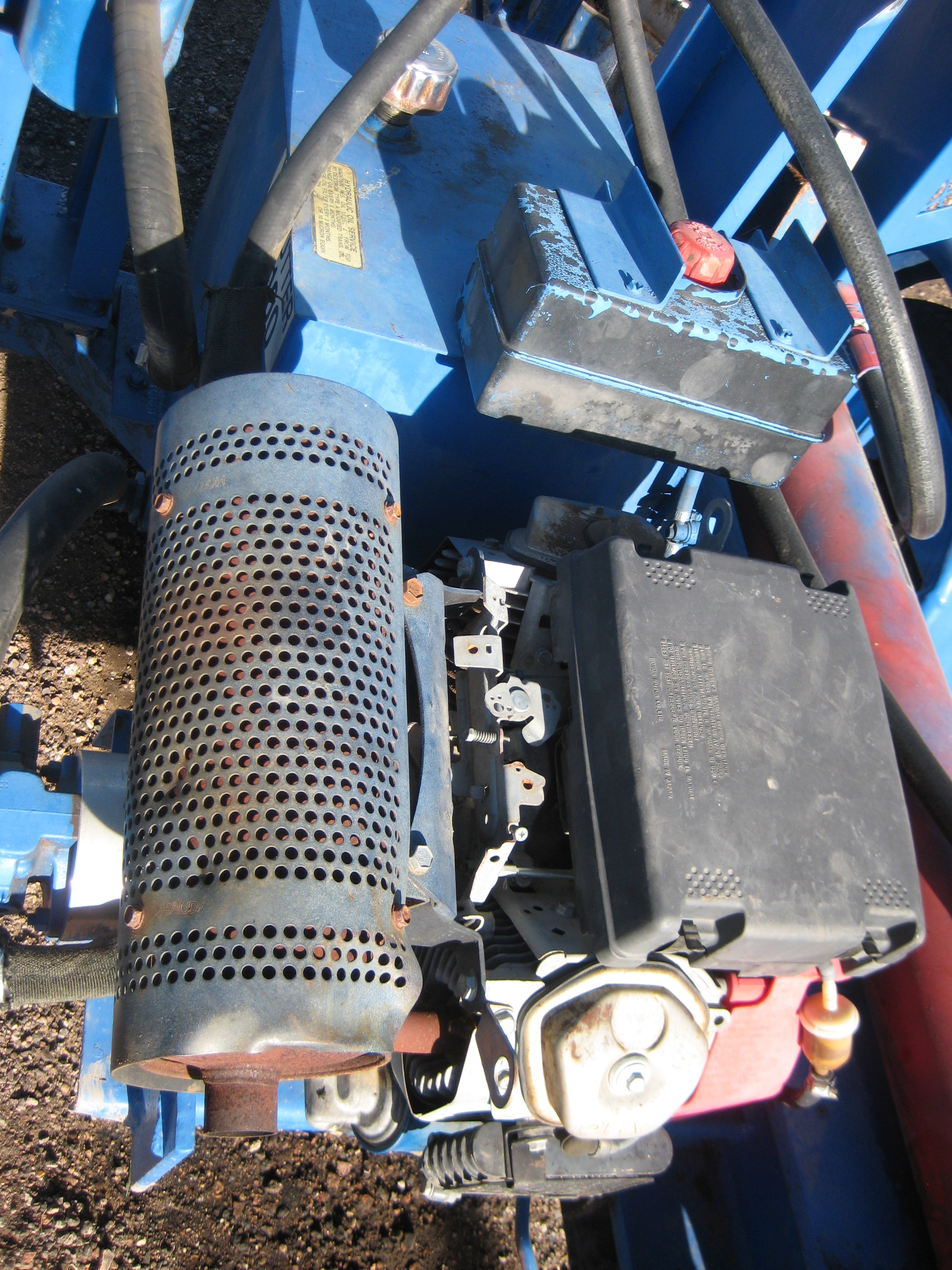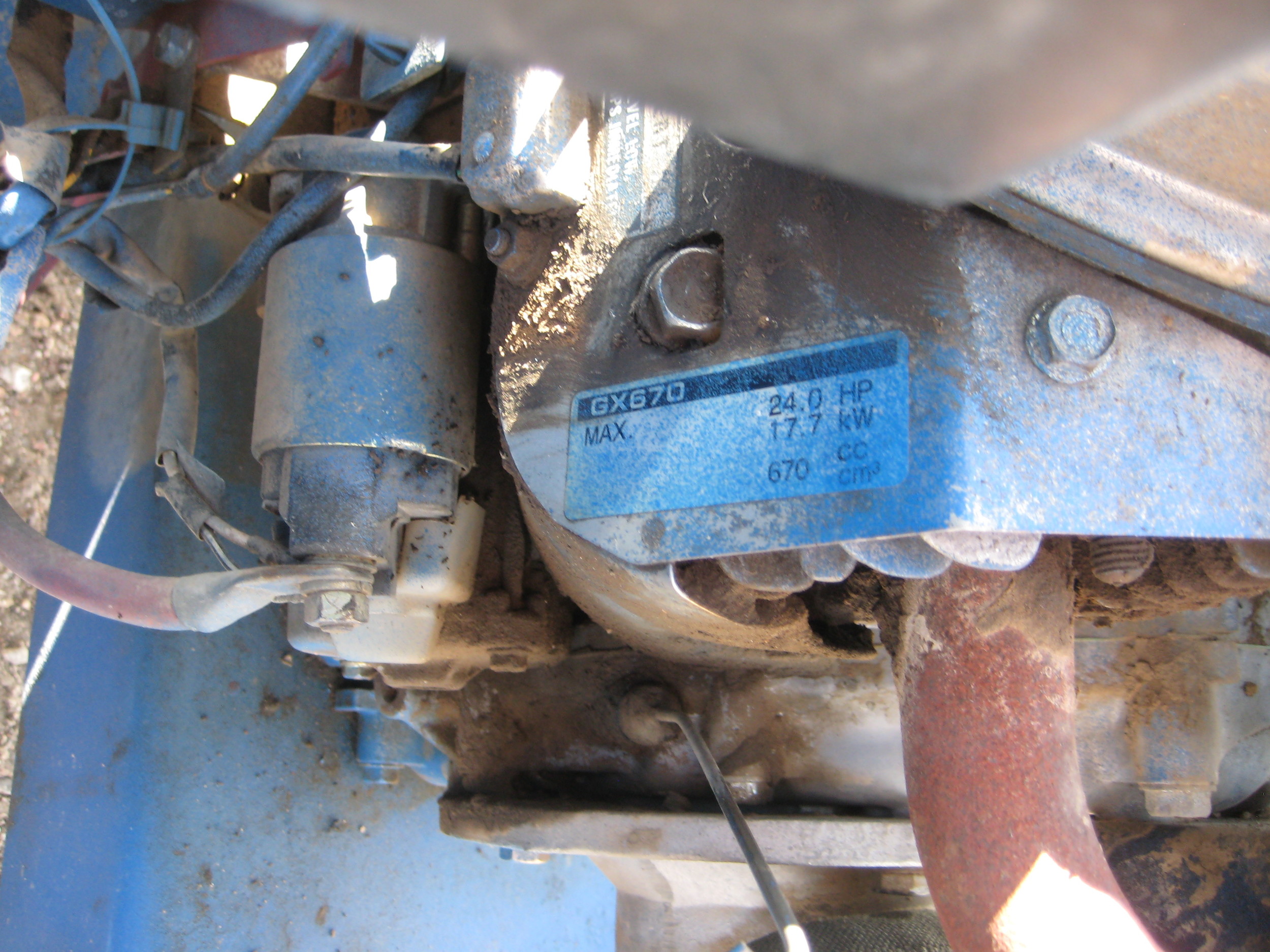 TSI TC-100 Tire Cutter
Equipped to cut passenger, light truck, and semi-truck tires
Comes with a TC-100-14 tire compressor
Portable cutter mounted on a single axle trailer
24HP Honda Engine – Model GX670; 17.7KW; 670CC
Measures approximately 10' x 6' x 8' (compressor included in measurements)
$11500
70's Model Vermeer Trencher/Backhoe
Runs!
Odometer: 2455.9
Model M30
Serial # 822
$6500
1989 BMY Division of Harsco M923A 6x6 Cargo Truck
6 Cylinder
8.3L Cummins
Diesel
5-Ton
13,495 miles
Has a 14' cargo bed that comes with the canvas
Vin # 1001AA550
$9500
1973 Cat 773 Haul Truck
Parts Only (already sold tires)
Motor rebuilt in 2007
Has some transmission problems but everything else is functioning
Price: Varies depending on what you're interested in